Drybo Plus - Homerunpet Automatic Pet Dryer for Cats and Small Dogs - Ultra Quiet Dog Hair Dryer with Smart Temperature Control and 360 Drying
Share
Ultimate Drying Solution: Drybo Plus is a groundbreaking futuristic invention designed solely for pets to address the drying pain after bathing by a group of R&D professionals in Precision Medical Device. Testified by over 100,000 global pet lovers and pets, the dryer has won wide recognition for its safety, comfort, efficiency and scientific design.
Comprehensive Drying: Powerful airflows come from the bottom to suit pet's prone position and facilitate even coverage of any hard-to-reach areas while the drying time can be significantly reduced. Easily customize temperature, heat intensity, blowing speed, drying time with the control panel.
Worry-free Ventilation: Our patented motor together with hundreds of venting holes guarantees sufficient air ventilation and exchange so that hot air can be emitted directly and fresh air can be replaced immediately to ensure coziness in an enclosed environment.
At Home Professional Grooming: Unlike traditional hair dryers operated at 150℉(65℃) without even heat distribution, our embedded sensor enables constant temperature control so each time your furkid enjoys an even drying without getting over-heat. Negative ions released act as a professional groomer to make pet hair sleek and fluffy.
Doubling as Pet Bed: Drybo Plus also serves a perfect bed in heat mode and cool mode with the petting doors detached, which are designed for interaction with your pet for comforting purposes. A quality pet mattress comes with the dryer to add extra comfort. Interior dimension (inch): 16.2L*13.7W*14.1H.
---
Product Description
About Drybo Plus
Q: What size of pets can your pet dryer fit in?
A: Drybo Plus suits:-
- 2 pets (cat or dog) with average weight within 13 lbs/5.8kg; or
- 1 Maine Coon that weighs 19 lbs/8.6kg; or
- 1 British Shorthair that weighs 21lbs/9.5kg; or
- 1 puppy that weighs 12 lbs/ 5.4kg, or small-sized dog.
A corgi that weights around 33lbs is too large to fit in.
Q:How long will it take to dry my pet?
A:Drying time depends on the pet breed and weight. In many cases, Drybo Plus can fully dry 1 pet within 45 minutes in Quick-Dry mode. Default time for Quick-Dry mode is 60 mins, while 120 mins for Cozy-Dry mode. Feel free to adjust the time to suit your needs. We recommend toweling your pet prior to drying in order to expedite the process.
Q:How to use the pet bed mode?
A:Click 'Power' and 'Lock' to unlock the dryer.
Press 'Mode' to select: Heat Mode or Cool Mode.
Press 'Setting' to adjust.
Heat Mode:
Press '+' and '-' to adjust temperature and wind speed respectively.
Cool Mode:
Press '+' and '-' to adjust wind speed.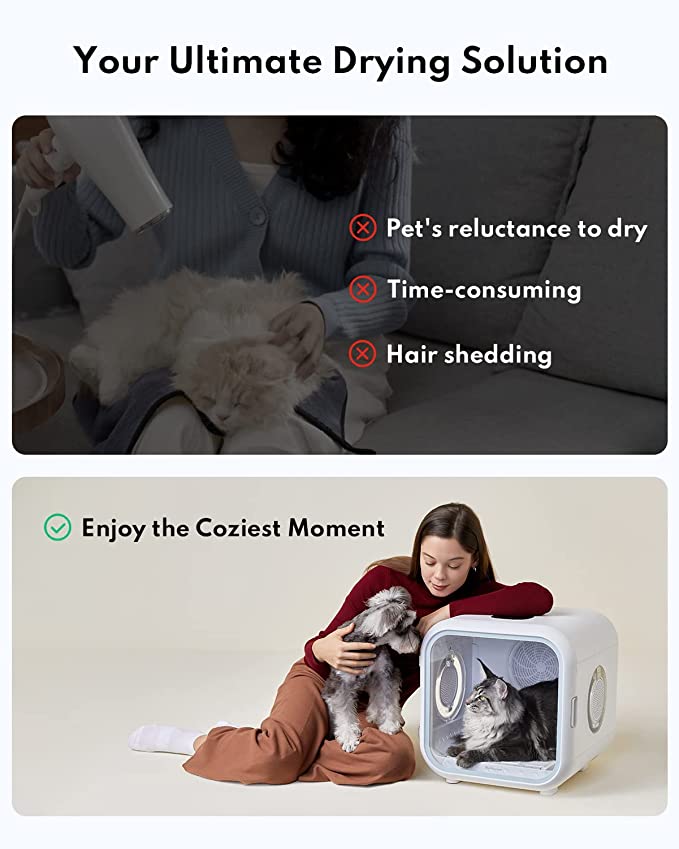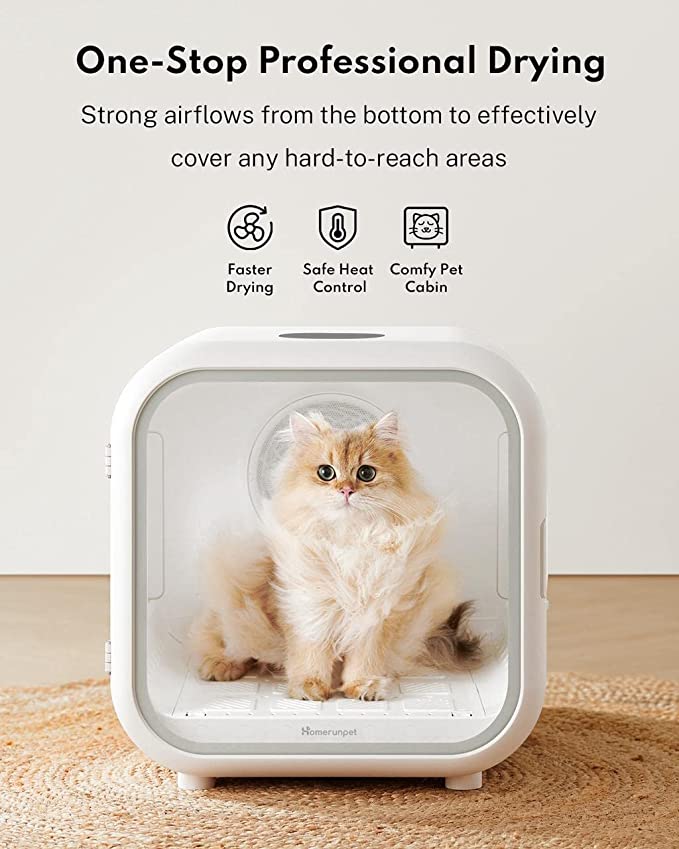 Lil' Ahava Heavenly Persians
💜 Lil' Ahava Heavenly Persians 💙
CFA / Parents Genetically Tested / FIV/FeLV/Parasite Free / Holistically & Naturally-Reared Underfoot w/Children
These babies are the sweetest, most loving cuddlebugs you'll find! They adapt to their new homes easily & are just amazing!
Discounted Transport Services Provided by:
Ahava Transport Services
Hand-Delivering All Over the U.S.{Never by Cargo}
Collapsible content
How to Care for Your Kitten
Transport Services

Our Babies are Personally Flown or Driven all over the U.S. {Never by Cargo}

Discounted Transport Services Provided by Ahava Transport Services
Guarantee

Our Babies are Guaranteed to be Free of Genetic Abnormalities

Parents Genetically Tested